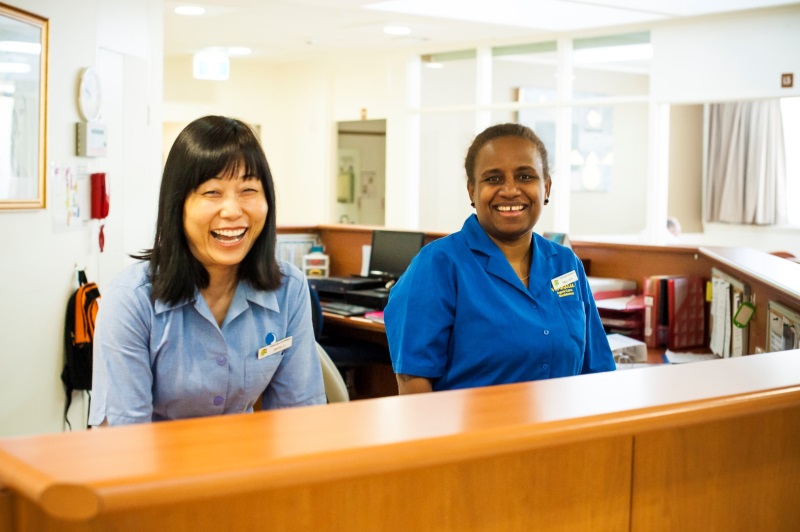 It is well known that workforce issues are an ongoing concern for aged care providers. Innovations that improve efficiencies, and give staff more time to engage with residents are incredibly important.
Workforce shortages in residential aged care present a particularly significant challenge, while the burden of administration has increased significantly.
Digital transformation
Jindalee Aged Care, a residential aged care home in the ACT, undertook a radical digital transformation, leading to significant improvements in the work environment for staff and quality of care for the residents.
Jindalee worked with the team from Humanetix to codify best-practice clinical processes in a shared vision to free staff from the tedious and time-consuming task of planning, recording and validating care delivery on paper.
With sophisticated change management, the team deployed the innovative ACE workflow engine for managing clinical care for quality and efficiency. They eliminated over 60 paper forms on which resident care was previously planned and recorded, to become a genuine paper-free facility with all care planned digitally and recorded at the point-of-care using smartphones, tablets and PCs as appropriate.
The paper forms were replaced with over 300 digitally-recorded clinical activities (e.g. skin checks, wound management etc) and 1,000 facts about the resident (ranging from weight and age through to diet needs and preferences, family details, allergies etc). Many of these facts and activities were not previously recorded. Records of assessments and care delivery automatically update the Plan of Care, Resident Dashboard and Life Histories.
Real-time care information
The innovation has dramatically increased the quantity and quality of data collected, while decreasing the time taken to collect it.
The care activities of 18 different roles (doctors, nurses, carers, allied health etc) are all orchestrated by ACE using real-time data. Smartphones, tablets and PCs are used at the point-of-care to access up-to-date information about the resident and decision support, as well as record the care delivered. This record automatically updates all other components of the system – resident summaries, care plans, charts and reports.
The comprehensive and easy-to-access information on each resident means more personalised, effective care can be provided, and compliance with required care has improved. Dashboards for each resident and staff member mean no care is missed and emerging issues can be flagged and automatically escalated.
More time for caring, and better care
With all staff using the same detailed schedules and resident data, care becomes genuinely resident-focused. For example, the Jindalee team worked with dementia experts to identify personalised agitation triggers and calming techniques – such as showing a familiar photograph or playing favourite music. ACE put this vital information at all staff's fingertips in a Life History dashboard, enabling them to pre-empt agitation, avoiding stress and duress for all concerned.
The time saved in administration has been redeployed into resident care and relationship building, strengthening the care team's ability to help residents enjoy healthy and fulfilling lives at Jindalee, with staff satisfacton 'through the roof'.
Staff are now rediscovering the passion that brought them into the profession – the desire to help people in need. As one nurse put it, "I thought I would be helping people but administration was a huge distraction.  When I started to use ACE, I felt I could deliver care to the standards I had imagined, for the first time."
More information
https://www.jindaleeagedcare.com.au/
https://humanetix.com.au/
Jindalee Aged Care and Humanetix was a Finalist in the innovAGEING Increasing Care and Productivity Award 2020.