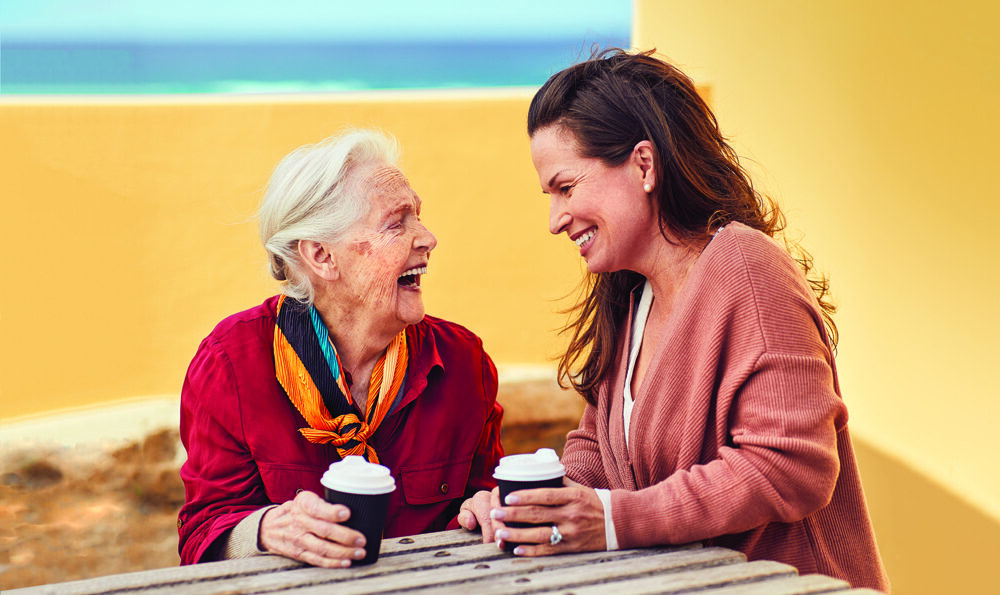 Most older Australians prefer to live at home as long as possible, but sometimes find the support required overwhelming and difficult to nagivate.
There have also been instances of unscrupulous tradespeople and others preying on older people.  Maintaining independence benefits not only older Australians, but the entire community.
Safeguarding independence
Mable is the first online marketplace for self-directed support in Australia, revolutionising at-home aged care with the aim of improving the lives of consumers and support workers.
Mable allows older Australians to connect with people from their local community to tailor their in-home care and support. Whether they require qualified aged care workers, gardeners, therapists or a neighbour with whom they share common interests, Mable enables consumer choice and control. Consumers can choose the services they want, from whom, when, and agree what they pay.
The platform enables consumers to build an individualised support network in three ways:
Posting a job on Mable to attract the right independent workers who meet their needs.
Searching by suburb to engage directly with workers who meet their criteria.
Inviting people from their community to join the platform, formalising the relationship, accessing safeguards, and simplifying administration.
With an easy-to-use interface, ageing Australians or their representatives can easily set up an account on Mable, and verify their payment method─either using Home Care Package funding in conjunction with their Approved Home Care Provider, or paying privately. They are then able to connect directly with independent workers in their local area, set up a meet and greet, and formalise an agreement on services and rates. The platform automates invoicing, payment collection, and administration.
Changing service delivery
Mable is changing the design and delivery of services, through the innovation of direct, community-based, connections and a new business model (a safeguarded, online marketplace), which is founded on putting consumers and workers at the centre, empowering both with true choice and control.
Mable's direct connection model between consumers and their workers is reinventing how in-home care and support is delivered. It puts the people seeking care and the people providing it in control, delivering an efficiency gain that can be shared. The result of Mable's model allows consumers to maximise their funding (resulting in more support hours each week), while enabling choice and control over services. Consumers get to judge quality by being able to rate and review their experience, helping others make informed care decisions.
Multiple benefits
The consumer choice afforded by the Mable platform means those looking for support and those willing to provide it are creating genuine connections based on mutual choice.
It also attracts a new age services workforce, while offering more choice for existing sector workers. Mable's innovative business model also gives support workers a pathway to being self-employed, choosing the services they offer (subject to certain qualifications), to whom, when, and what they charge. This will help retain workers in the industry while also attracting new people.
Mable also collaborates with Approved Home Care Providers who still host the Home Care Package and provide case management, and other services.
Collaboration will be key to putting consumers at the centre and responding to their individual needs, preferences, abilities and interests.
For more information, please visit www.mable.com.au