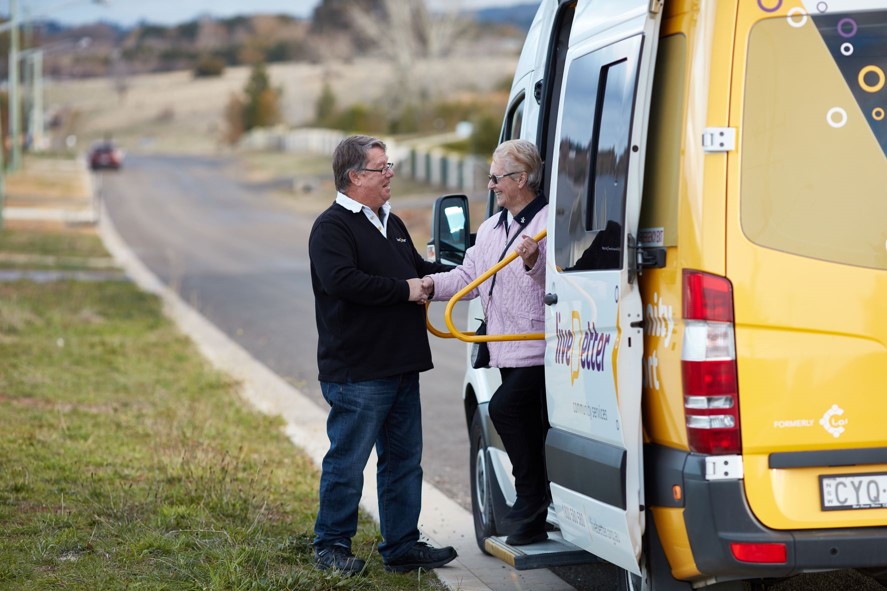 Older people can have cognitive or physical disability at a level that makes providing and receiving physical care stressful, difficult and unpleasant.
Carers can lack the confidence, skills and knowledge to provide the best possible care for people with disability, and can also experience physical discomfort from use of poor handling techniques, and stress due to challenging behaviours. The notion that workplace health and safety is at odds with consumer-centric care represents a barrier to finding solutions.
Bridging the gap between safety and care
LiveBetter identified concerns around clients with disability, and asked Risk Managed Australia (RMA)—who are a group of occupational therapists that provide assessment and training services for aged care providers—to review how care was provided and make recommendations.
RMA conducted an OT SmartCare assessment for each individual's care routine, identifying how one staff member (rather than two) could be allocated safely to one client, and how technology could make work easier for staff and reduce stress associated with handling for the client.
The outcome was a SmartCare passport for each client, which provides a step-by-step pictorial guide to show staff members (even casuals) how to provide optimal care for that particular person. Further development will allow staff to watch videos on each step of care.
This has enabled safer, easier care and a quality care experience for both clients and staff.
Re-interpreting care
Through SmartCare assessments, LiveBetter was able to take an individualised view of the care routine for each client. They looked at the client's abilities and determined where they could participate meaningfully. They looked at safety, but also efficiency, and determined where care could be done safely with one carer—freeing up some client care resources for meaningful activities such as community engagement.
The SmartCare client passport meant LifeBetter staff had a clear understanding of their responsibilities to make care safe and efficient. The passport also outlined opportunities for clients to participate if they wished.
By implementing OT SmartCare assessments and passports for ageing clients, LiveBetter was enabling clients and supporting better quality of life.
Care should be enabling
The traditional view of ageing is that when someone becomes disabled, the carer does everything for them. However, today's best-practice care should also consider how to enable people with disability to things independently if possible, and engage meaningfully in life.
If personal care is inefficient, there are no resources left for meaningful activities, such as community engagement or purposeful connection.
The innovative use of equipment can bridge the gap between health and safety principles, and person-centred care.
By making best use of technology and staff resources, staff efficiencies are improved, and there is more time to focus on support that improves the quality of life of the client.
A winning initiative
LiveBetter and Risk Managed were recognised for their work in supporting manual handling safety and efficiency, and innovative training delivery, as the winner of the Increasing Care and Service Productivity award in the 2021 innovAGEING National Awards.