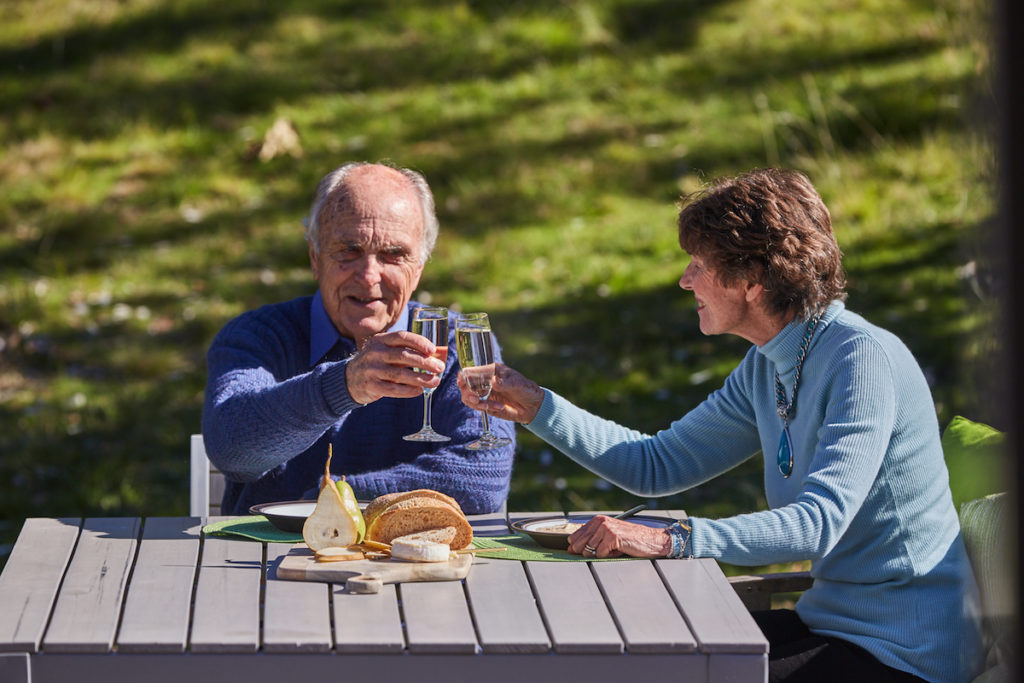 Seniors want to stay at home for as long as they can. When they have to move, they only want to move once, and have access to all the care and services they need without having to move to a residential aged care facility. To increase access to care and services, LDK Healthcare developed an innovative consumer-centric Membership model.
LDK Community Membership
LDK's Community Membership program is a complimentary membership designed to assist seniors plan their journey, by providing the following benefits:
Advice line
Newsletters
LDK Registered Nurse will be at the hospital bedside within 48 hours to advocate for members, if needed
VIP events
Access to respite care in LDK Villages
Priority access to LDK Villages;
Move in before selling the member's home, if needed
This initiative started in late 2018 and LDK already has around 600 members in Canberra alone, where they are developing their flagship project (repurposing 45,000 sqm of disused government office space in Greenway into 389 apartments).
LDK Village Membership
LDK's Village Membership is a fixed lifetime monetary payment underpinned by their One Move Promise™, delivering the following benefits:
Six-month guaranteed buy back with no costs deducted
All capital works at LDK cost
Monthly levies capped for life and stop on exit
Downsize at no cost
200 hours of free personal care
Access to LDK's memory care at cost
Care and meals at cost
My Aged Care representative service
Free Wi-Fi
100-day money back guarantee
At The Landings at North Turramurra, an existing village acquired by LDK in February 2019, 98 per cent of residents have agreed to relinquish their capital gain and become LDK Village Members within three months of ownership. LDK will continue to acquire existing villages to be converted to the LDK model, and also develop their own purpose built villages, as a part of their growth strategy.
Supporting independence long-term
LDK's Membership model was developed with only one thing in mind—the consumer. It is the next step in the evolution of other business models developed by founder Paul Browne through his 20-year journey trying to disrupt a fragmented and disjointed industry.
The LDK Membership model is a brand new concept to enable our seniors to age in place through our One Move Promise™, underpinned by a strong, values-based culture.
By giving consumers the choice to access services when needed or wanted, they remain independent in our vibrant, activity-filled Villages where they attain a "Lifestyle for Life" with new friends, creating new memories in a place they proudly call home.
The consumer-centric nature of the model is summed up in the following email received from a resident at The Landings.
"WOW, what a tremendous result for Membership. Congratulations, Paul and Byron and all the members of your magnificent LDK Team! This response from residents of The Landings is the fruit of the investment you are making in our community. Not only financial, but more important the passion, the love, the care and the vision you are sharing with us. [We] are so blessed to be part of this venture; and we are excited at the season that is just beginning. Let's celebrate!"
Another google review reads "I moved into The Landings 14 years ago and for the last 10 I have been on my own. Since LDK took over, everyone is so much happier and there is a completely different atmosphere in the village. Best of all we don't have to move and it is very comforting to me that I can stay here until my time is up and be well looked after."
More information
For more information please visit www.ldk.com.au or call 1300 535 000