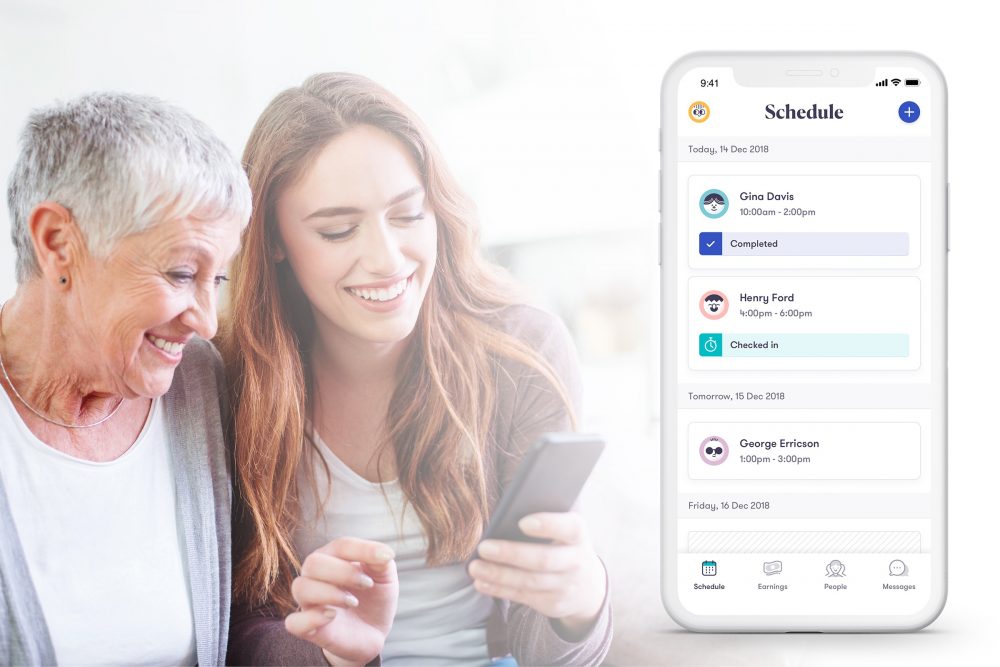 Home care in Australia has been slow to embrace and integrate technologies that will reduce cost and enhance the quality outcomes of our loved ones who are ageing in place. This is compounded by the disconnected plethora of 'point' care technologies and the lack of aggregated data, which can lead to poor quality of care.
Enabling technology in home care
Five Good Friends is the first technology-enabled, data-driven, home care provider in Australia focused on delivering exceptional Member (customer) outcomes. They combine an innovative customer centric service delivery model that matches customers to the same consistent carers with a proprietary app and technologies developed by an in-house software engineering team.
Launched in 2016, Five Good Friends has continued to innovate by developing its proprietary Remote Care Monitoring platform, LOOKOUT TM. They are the first home care business in Australia to do this.
LOOKOUT TM
Five Good Friends has empowered the frontline care workforce with its Remote Care Monitoring platform LOOKOUT TM, which leverages observational notes entered into the Five Good Friends app by the care workforce upon checking out from their regular visits.
The notes are analysed and classified by a risk algorithm to identify and prioritise customers, in real time, who are showing signs of deterioration in health and wellbeing. This is overlayed with visit frequency and visit ratings and is rendered to create a visualisation of a Member's health timeline in a Care Manager's dashboard, which allows Care Managers to undertake investigations and respond to changing needs.
LOOKOUT TM has been designed as a platform to consume information from other sources of health data including personal emergency response devices and informal carer observations. The aggregation of additional quantitative and observational data enriches a Member's health timeline improving the timeliness and quality of proactive intervention and care.
Transforming home care
Five Good Friends was founded in the CDC era with the goal of transforming home care by using technology and data to improve the oversight of care, the quality of services and the customer experience by:
Enabling the true integration of low cost unobtrusive home care technologies.
Providing equal access to remote and rural customers, bringing a level of supervision and oversight never before capable.
Fostering further innovation in home care technologies by offering a platform for integration.
Improving service delivery and oversight, bringing greater skills to more people at the right time regardless of location.
Ensuring people remain in control of their care by bringing transparency and flexibility to the service delivery.
Keeping family and loved informed if the care recipient desires.
Five Good Friends is growing rapidly. In the 12 months June 2018 to May 2019, home visits increased by 114 per cent. In June 2019 they delivered over 16,000 hours of in-home care and monitored 7,000 home visits. The Five Good Friends model is achieving world class Net Promoter Scores of 63 for customers and 78 for the care workforce.
For more information, please visit