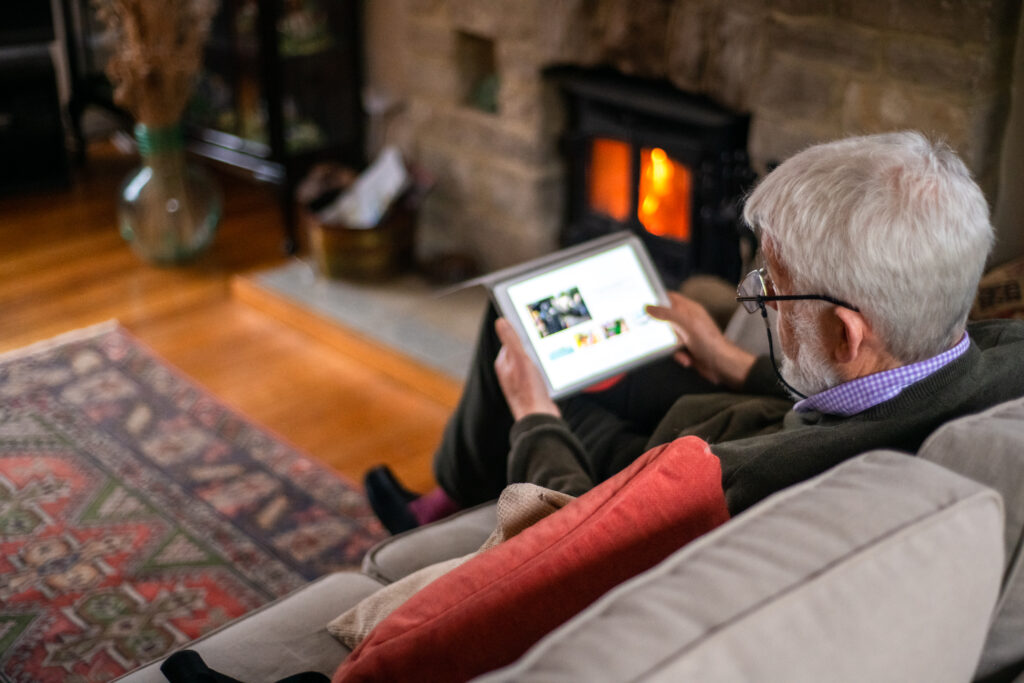 Most Australians are indicating a preference to age in place. However, there can be concerns around safety and access to healthcare in a timely manner, especially when people live alone.
Occupational therapy is a particularly important service, which caters to the evolving supports older people need, to help them live at home for longer. Technology has a critical role to play in realising Australia's vision of supporting ageing in place, and to help connect older people with allied health, nursing and GP services.
Smart Technology Service
The ACH Group's new Smart Technology Service is a standout with its focus on enabling older people to live safely and independently at home with the help of smart home technology. The service was designed and developed by ACH's Service Design and Innovation team in collaboration with their Health Services and Social Links teams.
To ensure it would meet the needs of older people, it was piloted with 30 consumers and evaluated extensively before roll-out. The pilot showed that any technology service with a wellness and reablement aim needs to be individualised, tailored, flexible, expert-led, goal-focused, and provide ongoing graduated coaching.
The service is unique in that it is led by an Occupational Therapist, who tailors the very latest smart home technologies to meet the needs of older people, supporting them in goals of reablement and increasing their wellbeing.
Key elements
There are four key elements to the service:
Smart Technology Occupational Therapist – assessment and advice from a qualified Occupational Therapist to understand and prescribe smart home technology to enable reablement, wellness, safety, independence and connection with family, friends and community.
Smart Technology Coaching – offered by a pool of identified skilled Support Workers who offer low cost coaching to undertake everyday technology tasks related to living well.
Smart Technology IT Experts – offered in partnership with a specialist IT service that assists with Internet connection, device set-up and higher level coaching.
Smart Technology Device Reimbursement – a range of technology can be provided at no cost to people via Home Care Package or Commonwealth Home Support Program funding. This includes smart home devices that support reablement or increase safety and independence to live well at home, and technology that supports wellbeing through communication and connection with family, friends and community.

Changing the narrative
ACH co-designed, piloted, and rolled out the Smart Technology Service to all our customers aged 65 and over. The service is consumer-centred, tailored to their individual needs and goals.
The ACH's Smart Technology Service changes the narrative around older people, technology, wellness and reablement. Rather than seeing customers as passive recipients who need to be monitored, older people are seen as active participants who, together with an Occupational Therapist, design and choose their own tailored package of technology to meet their needs and help them to thrive at home.
Technology set-up and installation, and one-on-one in-home coaching by an experienced coach, ensures they become masters of their new tech-enabled life – putting choice, freedom and living life, truly in their hands.
More information
https://achgroup.org.au/wp-content/uploads/2021/04/SmartTechAdvisoryService_Sep2020.pdfhttps://achgroup.org.au/

The ACH Group was a Finalist in the innovAGEING Realising Wellness and Reablement Award 2020.